LET'S CONSIDER THE PROS AND CONS OF BUYING AN OLDER HOME VERSUS A NEWER BUILD FOR YOUR NEXT REAL ESTATE PURCHASE
With new construction rising up to meet skyrocketing housing demands, older homes don't always get the same spotlight in the market. New windows, superior insulation, and manicured landscaping in a new neighborhood have their appeals, certainly. And some potential buyers may worry about the risks of buying an older home, like high maintenance costs or outdated construction materials.
But there are perks to opting for an older home over a new one. While it's smart to be aware of the risks, most of the most common concerns about old houses don't pose as much of a threat as you might think. Here we weigh the pros and cons.
CLASSIC CHARACTER
If you're interested in a house that already feels like home, an older build might offer the warm welcome you're looking for. Some may find that new builds can give off a "cookie-cutter" vibe. If that's you, then consider refining your search to homes with a bit more "character" like antique door knobs, unique architectural features, quaint finishes like old wallpaper and classic light fixtures or mantles.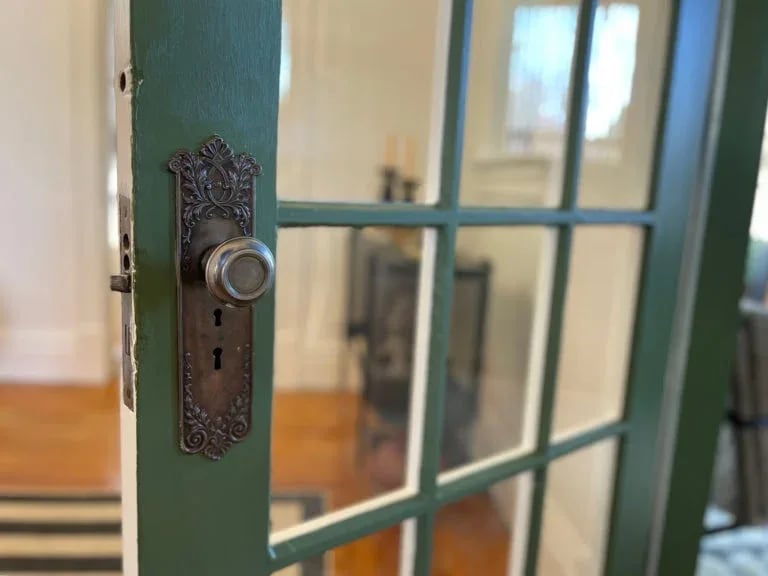 Older homes boast their own host of quirks and no two are exactly the same. Additions, carports, hardscaping, and other improvements over the years give each old home its own character. Those distinctions and eccentricities give these homes a unique personality, so that moving in feels more like reuniting with an old friend instead of just changing up the scenery.
ELBOW GREASE REQUIRED
No matter how well older homes were built back in the day, age still has an impact. A new home might not need any repairs for years, while an older home has been accruing wear and tear over time. When looking at older homes, pay close attention to deferred maintenance issues.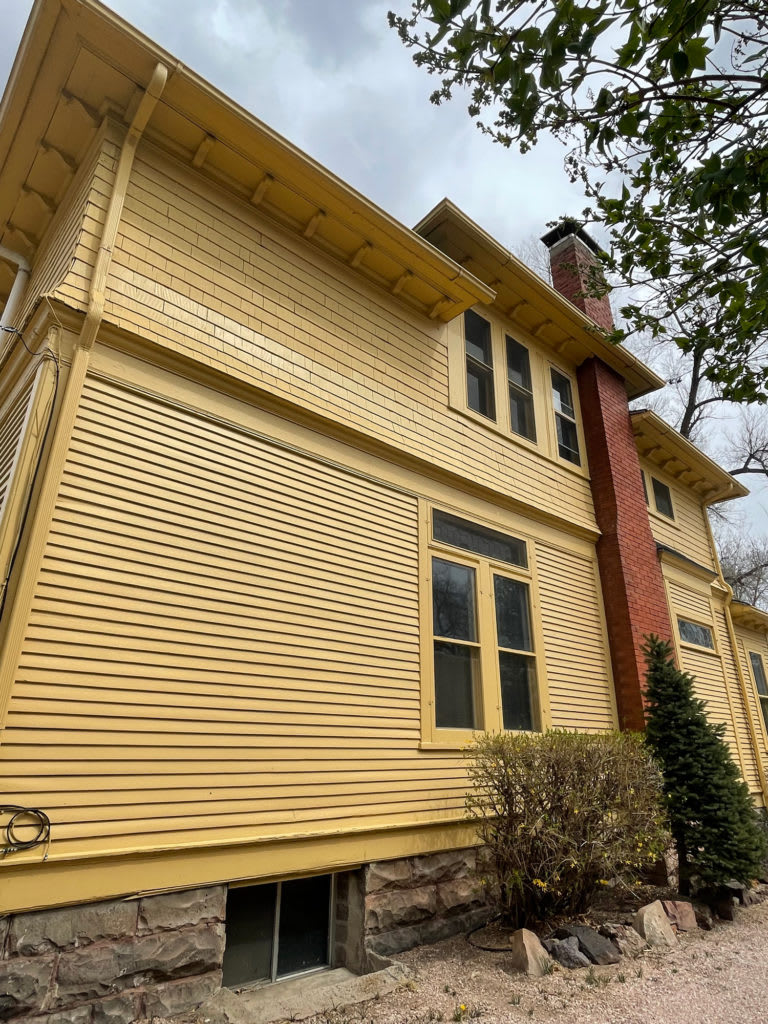 You may need to repair or replace elements like plumbing components, roofing materials, structural supports, and appliances that might be reaching the end of their lifespans. Most older houses also used materials now considered hazardous, like lead-based paint and asbestos for insulation, that you'll need to decide how to address. Some of the older homes also had clay pipes connecting them to city sewage and water, so your inspector will need to be especially diligent in inspecting and scoping lines and making realistic recommendations about the condition of your new old home.
But potential problems like these don't need to shut down the whole deal. When it comes to lead paint, for example, any house built before 1978 is required to include a lead-paint disclosure form so you'll know what you're getting into. From there, it's easy to locate an
EPA-certified
Renovation, Repair, and Painting firm near you to make the necessary changes.
Research also shows that asbestos doesn't necessarily need to be removed unless you're making big structural changes like tearing down walls that would uncover deeper layers of construction. Above all, make sure to invest in a thorough inspection to reveal any concerns, and factor in repair costs to your total budget.
SUPERIOR SURROUNDINGS
Older homes have location on lock. They frequently stand right in the thick of things because of their age. Rather than having to expand out into the suburbs or scour fresh territory, you can settle in established areas.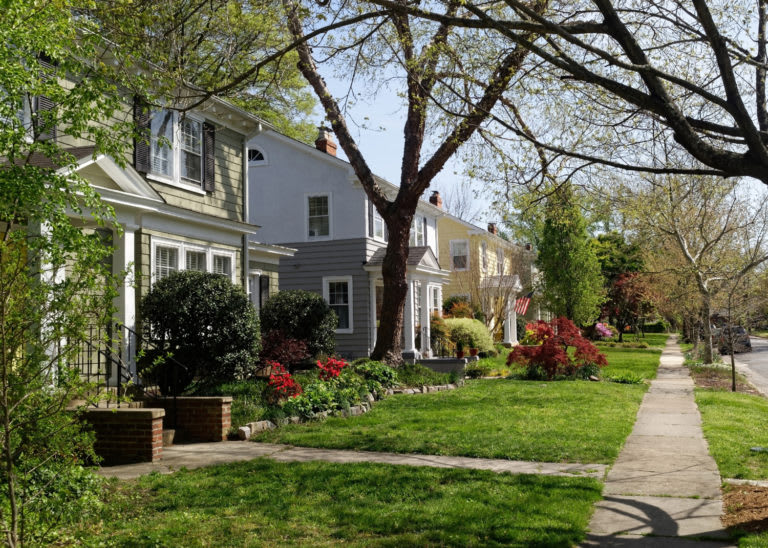 That means you'll likely be closer to downtown areas and amenities like schools, parks, businesses, and shops. Because they were built in less frenzied times when available land in those central areas was a bit easier to come by, older homes also usually feature larger yards. The neighborhoods around those homes tend to have more of a rooted community as well, thanks to the long residency timeline. When you buy an older home, you're not just buying the house—you're investing in your surroundings too.
TIMELESS CONSTRUCTION
There's a reason that old homes are still holding strong today. Just look at the stone buildings and tile roofs in Europe, which have been there for hundreds of years with no issues.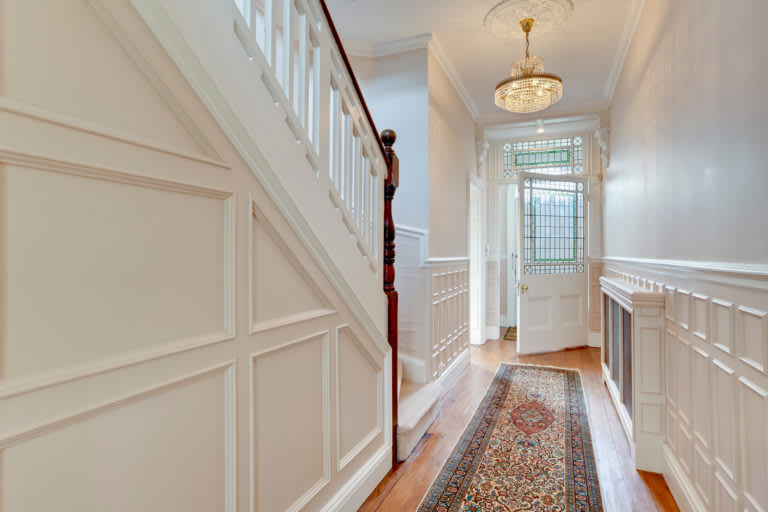 Older homes feature materials like stone and brick that stand the test of time. Newer constructions might look more sleek on the outside, but they don't always use the same caliber of components for sturdiness and stamina over the years.
Ultimately, old homes need a bit more TLC than new construction or modern homes, but don't let their years of character scare you away. The benefits of settling into an older home often outweigh the risks if you do your homework.