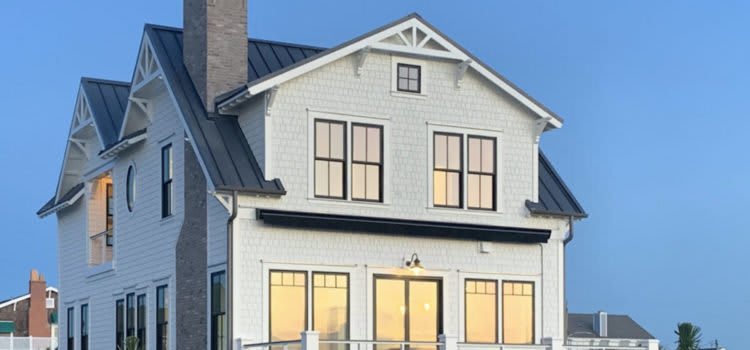 Here at Nest Realty, we love the businesses that help turn a house into a home. In this series, we chat with the builders, architects, designers, and other artisans behind these local businesses.
In this installment of Artisan's Corner, we sit down with Dave Spetrino of PBC Design + Build, a local company committed to strengthening our community.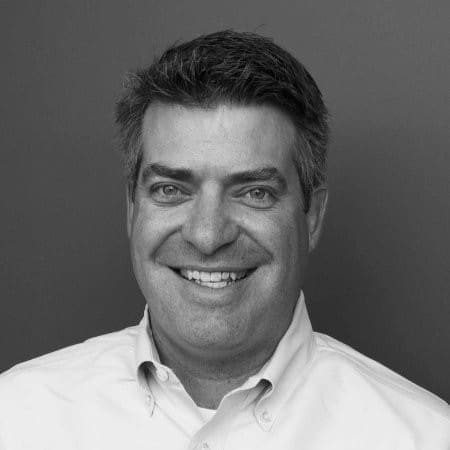 Nest Realty: Tell us about yourself! What brought you to Wilmington?
Dave Spetrino: I often joke, "I may not have been born here, but I got here as soon as I could!" Wilmington is full of character (and characters!) As a young man out of college with a truck full of tools, it was also full of opportunity. Looking back, while the move to Wilmington felt daunting—new town, limited resources, few relationships—it never felt like a leap of faith. That decision felt right then, and now, many (many) years later, it still feels right.
NR: How did you get into home building?
DS: I don't remember really wanting to do anything else. I was little, like third-grade-kid-little, when I first heard the phrase "food, clothing, and shelter." I just remember thinking about the word "shelter." As I got older, the idea of creating places for people to live wasn't just a logical path for me, it only reaffirmed what already felt natural. I can't remember a time when I wasn't aware of the built environment and its relationship to everything else in my world and its impact on others.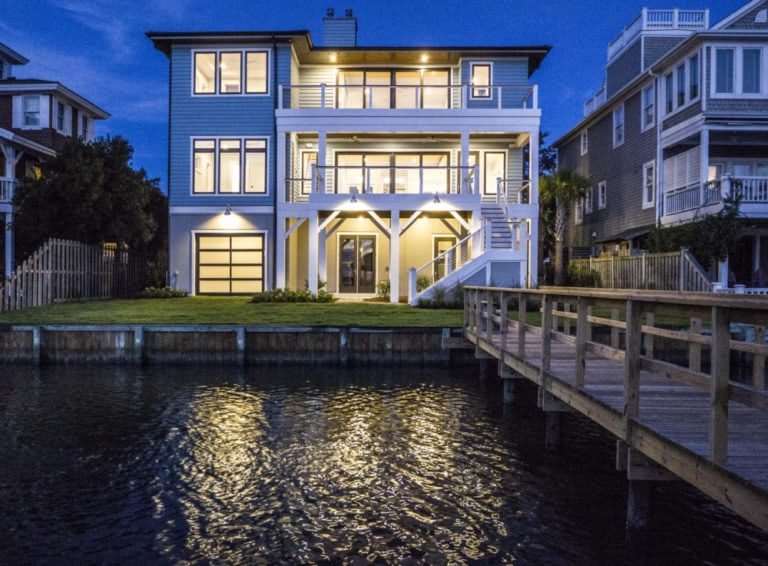 NR: What sets you apart? What makes you different from other builders?
DS: Organizing concrete foundations, the standing of wood walls, fine tuning paint colors and countertops—it's not rocket science, but it is an art. For most people, homes are the single most expensive investment they will ever make. We take our role in that process very seriously and I cannot overstate the importance of a well designed, well thought out home. It means everything to our clients. Builders by nature aren't very innovative, but when you're surrounded by a team that ONLY wants to design and build homes (and be the best in their world at it), our owners truly benefit from that expertise.
NR: What is your proudest accomplishment as a builder?
DS: After 20-plus years there are dozens (hundreds) of meaningful accomplishments, but I would say two things really stand out. First, I am surrounded by the very best in the industry when it comes to talent, willingness to improve, and genuine interest in doing great work. It's one of the few businesses where you still work with your hands and, at the end of the day, you can take a step back, look at what you've created, and bask in the feeling of a job well done. More importantly, we're well respected by our peers and the local industry that works hard at their craft, too—and they appreciate that same hard work in others. That endorsement from other professionals is the real accomplishment.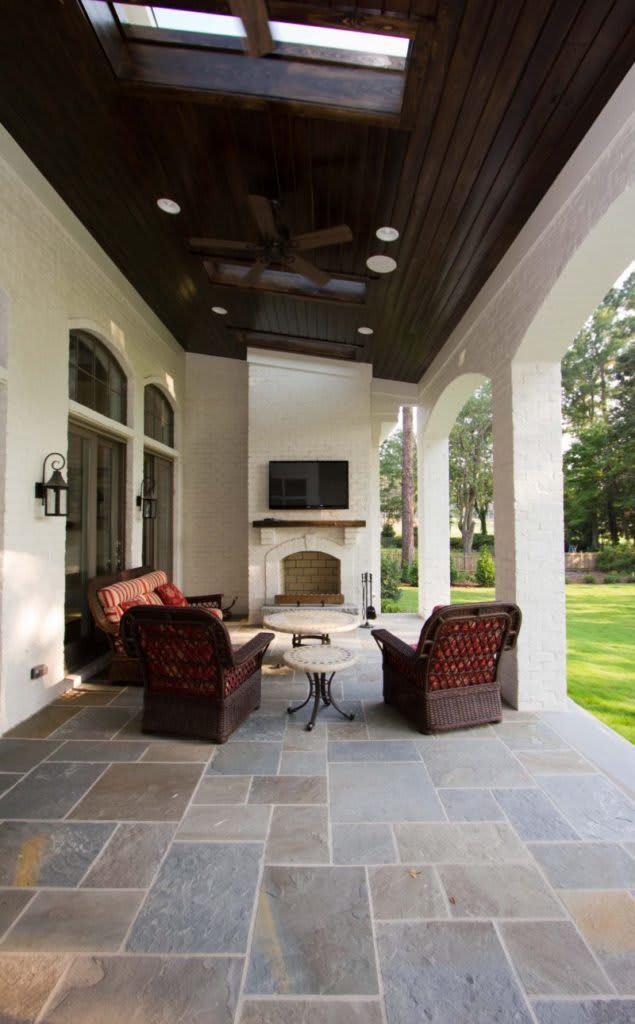 NR: What is your favorite part of being a builder?
DS: Design is a process that starts with a problem, then an idea, then a sketch, which become construction drawings, photos on a board, sample materials—it's like the ingredients of a celebratory dinner. Then there is building—taking those ingredients, following the instructions, delegating tasks, getting the timing and sequencing right, double checking the measurements, obsessing over the details. You've finished your work and you see this creation, this structure that took a small army to build, one that will certainly outlive you. It's an incredible feeling.
Yes. All that is amazing. But my favorite part?
It's coming back to that same house in six months or even a year later. It's full of people, furnishings, art, music, food, and drink—and it's the same feeling you have after enjoying a great big celebratory meal, when you lean back in your chair and the night lingers on over great conversation with the people you care for most.
You're satiated, you're content, you're happy. That's my favorite part.
NR: What one piece of advice would you give to someone setting out on the home building journey?
DS: Access to information has become a double edged sword for our clients. EVERYTHING is available to them, their options are endless, it's overwhelming, and can even become paralyzing. There are amazing homes, there are excellent homes, there are incredible homes—but no matter how much obsessing you think you are capable of doing, there are no perfect homes.
My advice? Establish your vision with three or four images that really inspire you. Share those images with your design team. Understand the importance of restraint (or just living within your budget!) and then let the people that you have entrusted with your dream do their job. No one on my team works harder than when we're working with a client who says, "Here's my problem, here's what's important to me, here's my budget—help me create something great!"
Those clients get our very best every single time.