Welcome to the Wilmington 2021 Annual Report. At the start of each year, we do our best to prepare our agents for what may lie in front of us. We engulf ourselves in the sales charts, devour the data, look back at goals set, and check in on how our predictions for the past year held up. We strive to learn from the past and prepare our clients and agents for the new year ahead.
With that, we present you with this synopsis of the national, regional, and localized trends that matter most to you, found here in our Wilmington 2021 Annual Report.
As we launch into 2022, we know that we've completed a stellar year that was in all accounts better than expected. Whether your 2021 was personally challenging, highly successful, or both, embarking into 2022 with a clear understanding of the data can help you make the best possible decisions to achieve your real estate goals. We have scoured the data to bring you information on the national, regional, and localized trends that matter most to you.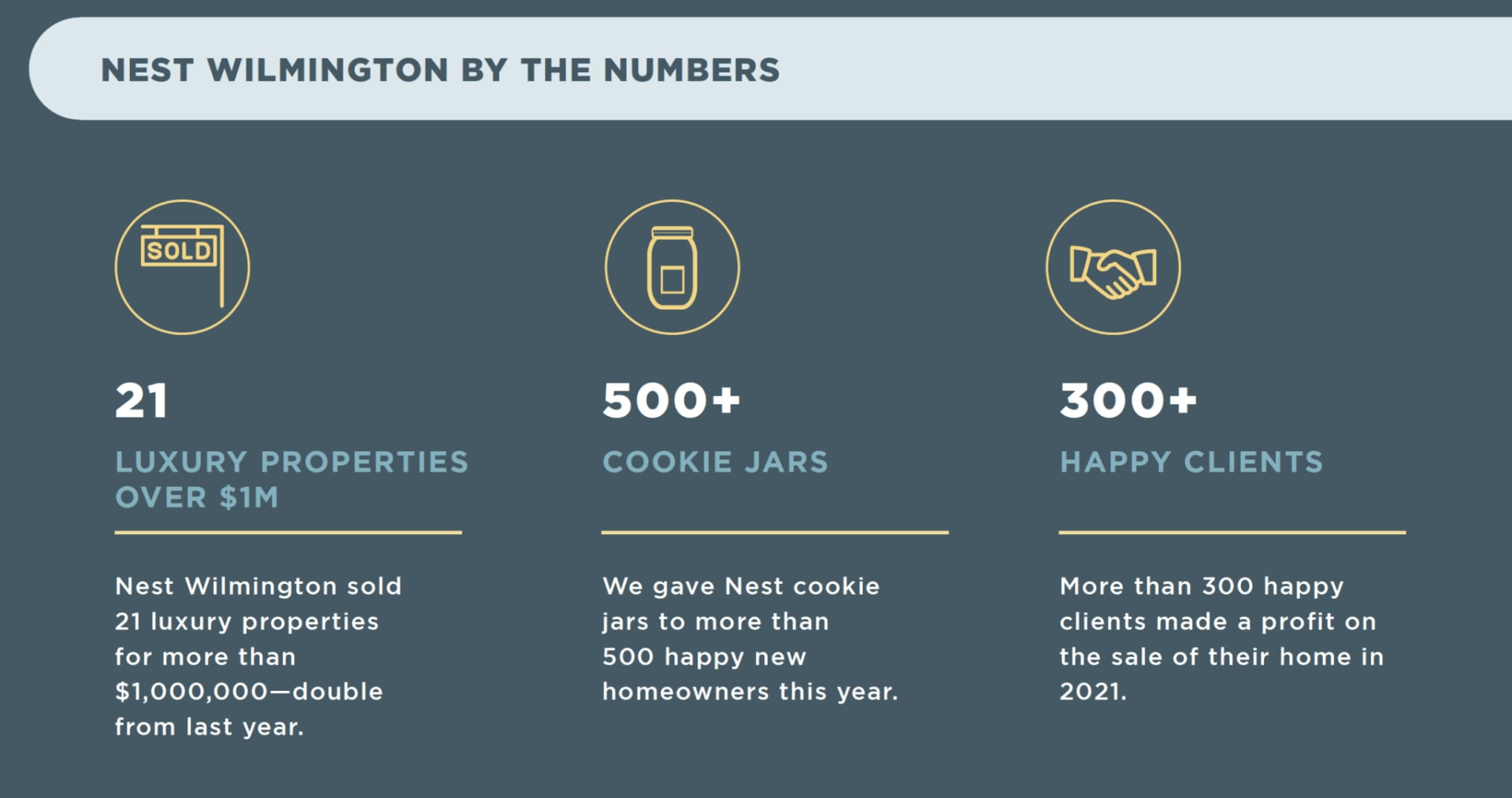 There is no question that a year ago we were expecting higher interest rates and a slowing (not severe, but noticeable) of our real estate sales markets. This just didn't happen in much of the country. We doubled our luxury properties that sold for over $1 million. At Nest, we've been one of the most productive firms in the area for six years, and every year we continue to be excited by our growing family of clients. The sales volume at Nest is up 43% from last year.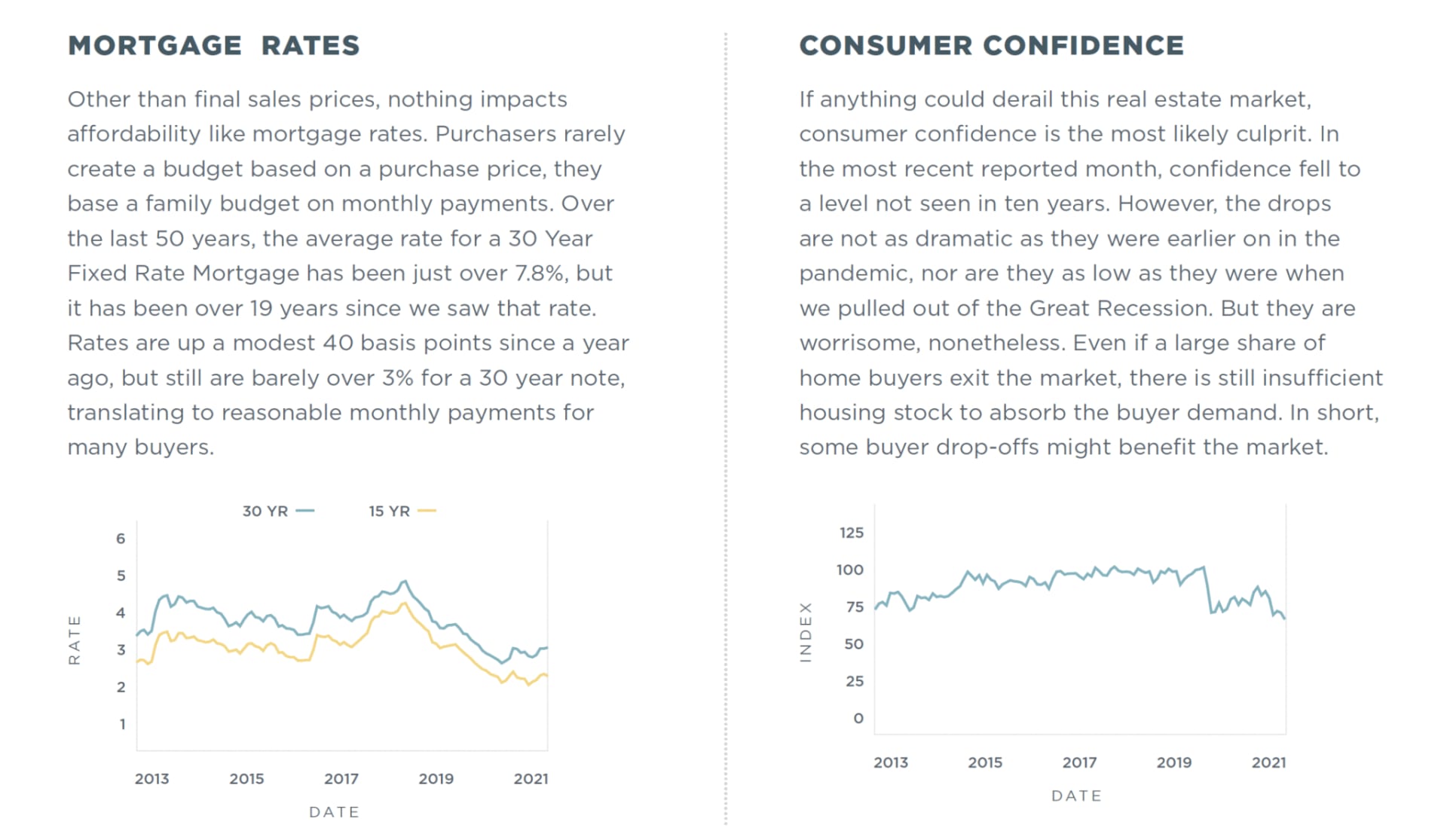 When you include our offices across the Mid-Atlantic, it took from our founding in 2008 until 2018 for us to close our 10,000th home sale. Just one year later, we reached the 15,000 milestone. Nest has produced $295 million in sales for 2021. Even in the lowest inventory our market has ever seen, Nest has outperformed our past years' sales volume. We are crushing it.