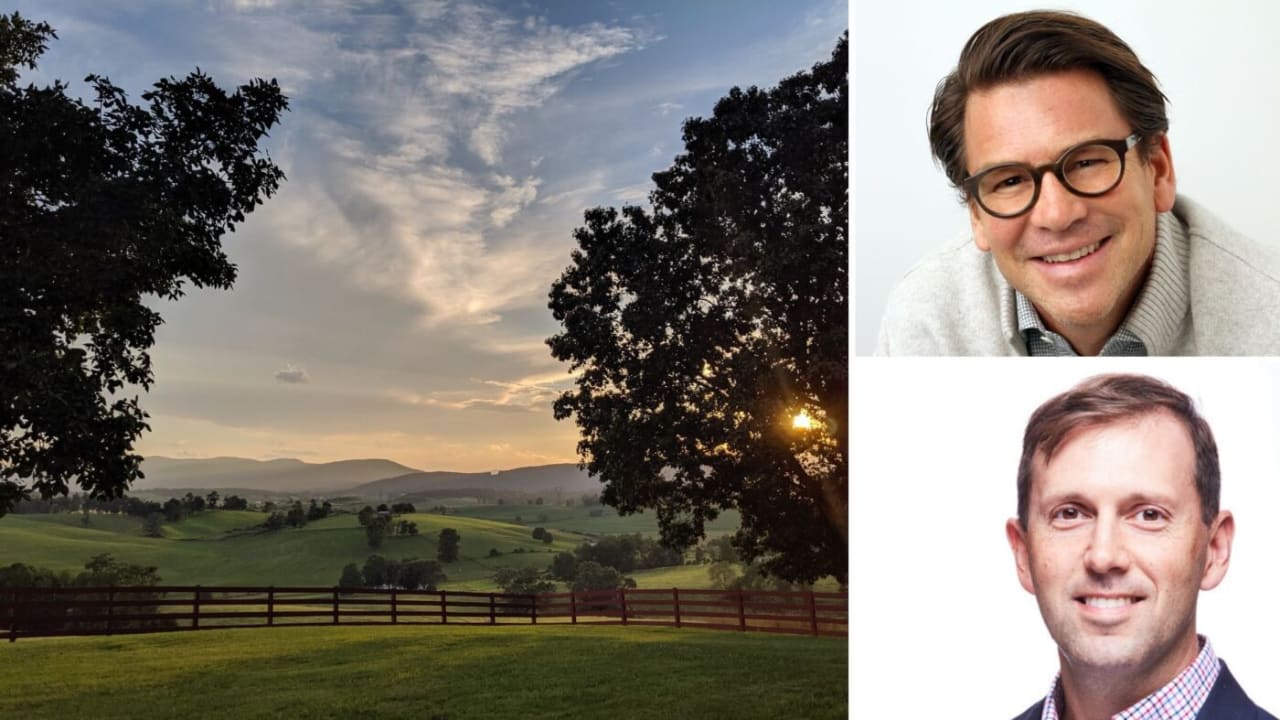 DEAR FRIENDS OF NEST:
In August 2008, we started Nest Realty in Jonathan's unfinished basement (with a sticky note "sign" on the basement door to make sure we were in compliance with state regulations).

​​​​​​​Our focus back then was pretty simple—we wanted to build a brokerage brand that provided our agents and clients with the highest level of service through cutting-edge marketing programs, amazing design, and a culture that valued innovation, relationships, and a strong focus on our local community.

Throughout the last 11-plus years, we have grown to 15 locations in five states and more than 350 Nesters strong. It's been an amazing ride and we couldn't be more proud of our brand and the movement that we have all been a part of. During this time, we have accomplished some amazing things: We were named Inman's Most Innovative Brokerage in the nation, earned a spot on the INC 5000 list four times, and have been included on countless other industry lists. In 2019 alone, Nesters helped almost 4,000 clients buy and sell $1.4 billion worth of real estate.

Ultimately, those honors pale in comparison to the stories of agents loving our brand and culture, clients being treated with the utmost care, or watching other brokerages try to copy what we do.

So, today, we're revealing the next step in the Nest story: we are positively elated and excited to announce a partnership between Nest Realty and @properties.

We have some exciting changes and enhancements that are coming with this partnership. But, first, here's what's not going to change:
We are maintaining our distinctive brand identity. We are Nest Realty and we will stay Nest Realty.
Jonathan Kauffmann, Jim Duncan, and Keith Davis will continue to be in control and run the day-to-day operations of Nest. In addition, our entire marketing and operations team will continue to stay focused on Nest and our agents. Nothing changes here.
We will continue our laser focus on providing our agents, Brokers, and clients with the highest level of service in the industry. This is our mission and nothing changes here either.
SO, WHO IS @PROPERTIES?
is a Chicago-based firm that was founded in 2000 on the same beliefs that Nest was founded: a strong focus on agent services, marketing and design, innovation, and an unparalleled love of local. Since that time, @properties has grown to capture No. 1 market share in Chicagoland with more than 3,000 agents and $10.7 billion in sales annually. They are also ranked among the top 10 largest brokerage firms in the nation by sales volume, according to the 2020 Real Trends 500 Report.

Interestingly enough, starting in our early days at Nest, @properties was one of our "real estate brand crushes." Over the years, we have closely followed them for ideas and inspiration as to how we could potentially grow our brand. So, when the conversations started with @ during late summer 2019, we were obviously flattered at their interest in partnering with Nest.

But, ultimately, this decision came down to the value that we could bring to our key stakeholders at Nest: our agents, clients, franchise partners, and staff.
HERE ARE THE FIVE CATEGORIES WHERE WE'LL SEE BENEFITS IN THE NEAR TO MID-TERM:
Technology

With this partnership, all Nest Realty agents will soon have access to the best proprietary brokerage technology in the industry. We'll be combining the tech we've built at Nest over the last few years with the proprietary tech that @ has been building for the last eight-plus years. Great tech has never been so important than right now; our offering will empower agents to run their business more efficiently and includes an array of tools that give home buyers and sellers an edge in today's competitive market.

Marketing

Starting in our early days, our marketing team has always been leading edge. From our website to to our social media content…and everything in between, we invest so much energy into every single aspect of our marketing. And we'll continue to do so. While our brands will stay distinct, the @properties and Nest marketing departments will now be collaborating to elevate our property and agent marketing even more.

Professional Development

We'll be dramatically increasing our agent and Broker coaching and training programs and options to ensure that all Nesters stay on top of the latest trends and are armed to represent their clients to the best of their ability. @properties has one of the most comprehensive in-house Broker education and training programs in the industry…and we'll now be bringing that same value to our Nest agents.

Networking

​​​​​​​We'll be a part of larger, national real estate and referral networks to ensure that our listings are promoted to a broader audience and buyers moving away from Nest markets can still have access to an exceptional real estate agent.

Health Insurance

We're excited to be able to offer all Nest agents access to a group health and dental plan. With our agents being 1099 independent contractors, this is a great benefit that we're proud to be able to offer to each and every Nest agent.

As we started to take a serious look at this opportunity, we asked ourselves: could we bring more value to our agents, our clients, our franchisees, and our staff through a partnership with @properties? On every account, the answer was unequivocally yes. Not only does this partnership move our tech development up three to five years, it also gives us opportunities to grow while maintaining the "Nester" culture we've worked so hard to build.

Ultimately, this opportunity comes down to our entire team's laser focus on wanting to provide our agents and clients with the best possible service. We're so proud that we can continue to improve our offerings, while staying true to ourselves.

Be safe and well,

Jonathan, Jim, and Keith
WANT TO LEARN MORE?
Inman News recently covered the story in an article titled "@properties acquires stake in Nest Realty" by Inman staff writer Patrick Kearns, which announces the merger of these two cutting edge firms. You can read the article . Please note that Inman News requires a subscription.

You can also hear our recent podcast on this topic .

Image: Thad Wong, CEO and co-founder of @properties, and Nest co-founder Jonathan Kauffmann. By Scott Pruett on Unsplash/@properties/Nest Realty