Information You'll Want to Have Ready for Buyers

When buyers show interest in your property, it's a great sign…it means that your property has beat out a myriad of others in your area vying for buyers' attention.
But buyers are regaining some power in today's market, and in recent years buyer's have learned to express a lot more concern than ever before. And as we know, there are some things that just can't be found on the internet.
Here are four expert lists that you as the seller should create, to put potential buyers at ease right away and avoid last-minute scrambling for information scramble on your part.
These don't have to be fancy, just legible, and available when buyers arrive to tour the house. Your Nest agent may also convert these to PDF attachments and include them in either agent-only or agent-and-public views on your listing.
1. List of Work Performed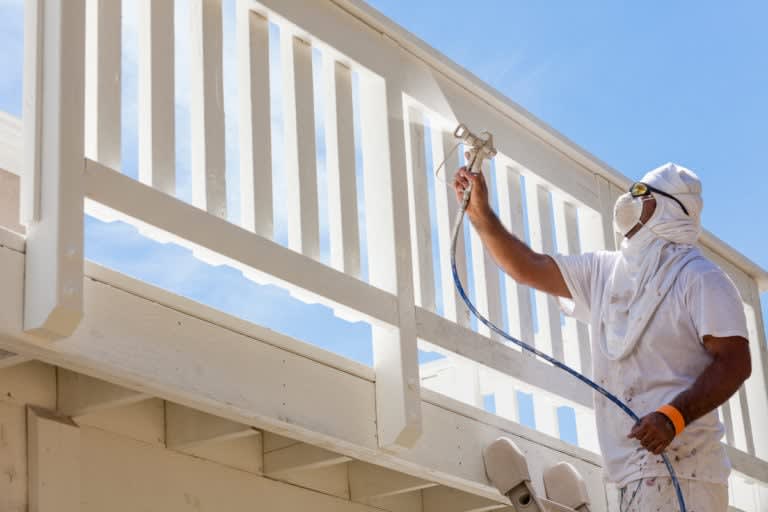 Unless you're really handy, you've probably hired outside experts to handle all sorts of issues from routine maintenance to problem-solving. Keeping a list with paid receipts is great. Think about the following services…have you had these done? Or are they overdue?
Have you had extra insulation added?
Has your well pump been serviced?
Well water tested?
Duct work cleaned out?
Drains unclogged or snaked?
Trees trimmed?
Heating and cooling annual servicing?
Septic tank pumped?
Gutters cleaned?
Chimney swept and inspected?
Pool serviced?
Driveway repaved or new gravel laid?
House or trim repainted?
Windows or doors replaced?
New garage door openers installed?
New outlets or phone jacks added…
Your list might be even longer. Think about the work you've had done and compile your notes. Routine maintenance that should be done regularly but has been neglected for too long shouldn't be included. Showing that you HVAC was last serviced seven years ago isn't a confidence booster! Be sure to get those forgotten-about tasks scheduled asap.
2. List of Local Contacts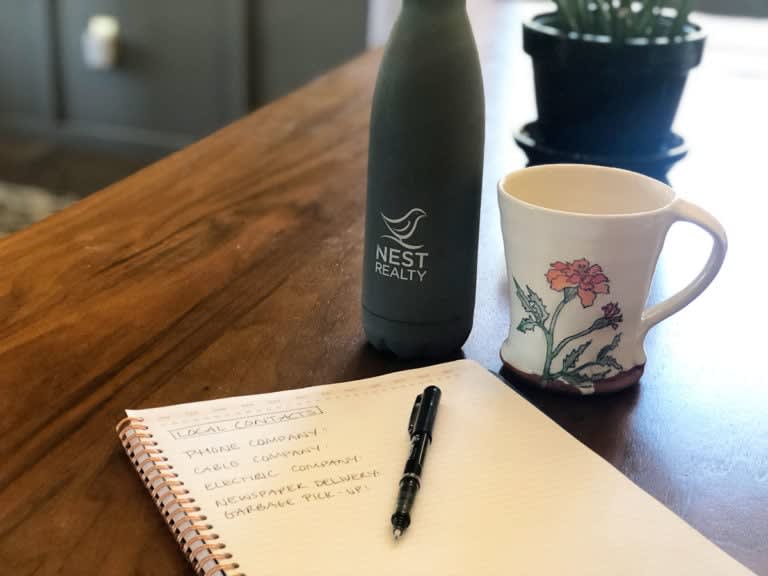 Think about how many contacts you have…potential new owners will appreciate that you took the time to make getting settled a little easier. Here's a quick list of suggestions. Be sure to provide the contact name, phone number, website, and email address if you have it.
Phone company
Cable company
Satellite company
Electrical company
Propane tank filling company
Newspaper delivery
Garbage pickup
Snow removal
Heating oil
Water and sewer
Lawn and pool care
Local handyman
Pet sitter
Small engine repair
Dry cleaners
Local neighbors who you know who are welcoming and friendly!
Veterinarians
Tree trimming
Sure, buyers can Google info, and ask neighbors or co-workers, but knowing who you used gives them a great starting point. Sharing this time-saving information shows that you are being friendly and helpful to a potential buyer. It's a great way to show cooperation and instill confidence upfront!
3. Utilities!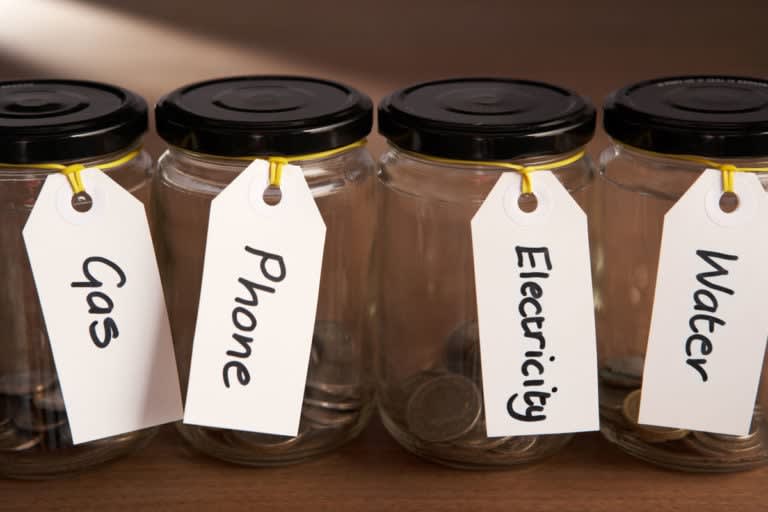 This is becoming more common. Buyers are asking to get an idea of cost-to-maintain in addition to their monthly mortgage to make a better comparison of potential properties. Make it easy and have it ready! Monthly for the last year is typically enough so that seasonal differences are obvious.
Electric
Water/Sewer (If you are on private well and/or septic, note when you had your well water last tested or your septic system last inspected and pumped.)
Gas/Propane: Either your monthly bill or in the case of bottled propane, how much you spend to fill your tank (as well as the size of tank) and about how often it's filled.
Yard Service: If you pay someone else to maintain your yard/landscaping, make a note of what you spend annually.
Garbage/Recycling: Whether you take it to a transfer station, have it picked up by the local municipality, or it's part of an HOA fee, be sure to identify how garbage and recycling are handled.
Phone/Internet/TV: This varies wildly for most folks depending on cell service, speed needs, personal habits, infrastructure, hardware demands, etc. Just identify what YOU have, and what you pay.
4. List of Unique Features, Events, and Happenings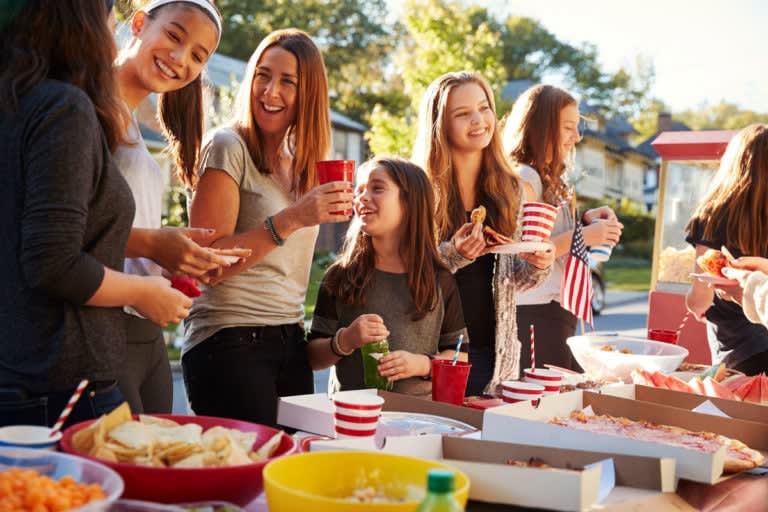 Every town, neighborhood, street, and property has something unique that happens that won't be immediately visible to buyers—an annual block party or neighborhood yard sale, the arrival of seasonal birds or mammals, a parade that runs down the street, a specimen tree or plant with short-lived foliage, farmer's markets, newspaper collections, GirlScout cookie–selling, street sweeping, mosquito-spraying…the list goes on and on! Whether you're living in a high-rise condo or rural property, most areas have events that happen with regularity. Even if the new buyers aren't interested in everything that goes on, the fact that you took the time to compile a list of things that might be appealing shows you care…and might be just the hook that turns a showing into an offer!
In our on-demand, get-it-right-now kind of world, no buyer wants to wait days for information. They want what they want, and they want it now. Don't wait to be asked and then spend hours scrambling for the nitty-gritty details. Gather your info now, write it up (or have your agent do that!) and have your details ready.