TIPS FOR A MORE SUSTAINABLE HOME
Making your home "green" has become a hot topic, and with good reason. From energy efficient lighting to appliances to insulation, there's much you can do to reduce the energy use in your current home. And if you're getting ready to build or renovate and want to go green from the ground up? Here are some design elements to watch for:
RENEWABLE ENERGY SOURCES
Solar power is compelling as an efficient and cost-effective energy source. True active solar homes provide energy for the home, service the water heater, and in some instances—when connected to a power grid—actually sell energy back to the power company.
Using a solar energy system not for you? You can still incorporate solar design features in your new home, such as large, south-facing windows, which heat the home in the winter and allow for increased natural daylight. For maximum benefit, couple these solar elements with an open floor plan: the flow of heat in winter will make the passive solar features more effective, and the air movement will enhance ventilation and comfort during the summer.
Geothermal power is another energy system on the rise. The system works with the ground's temperature and a water source to extract thermal energy. Though more expensive to install, geothermal power is estimated to save homeowners 30 to 70% in the heating mode and 20 to 50% in the cooling mode over traditional methods.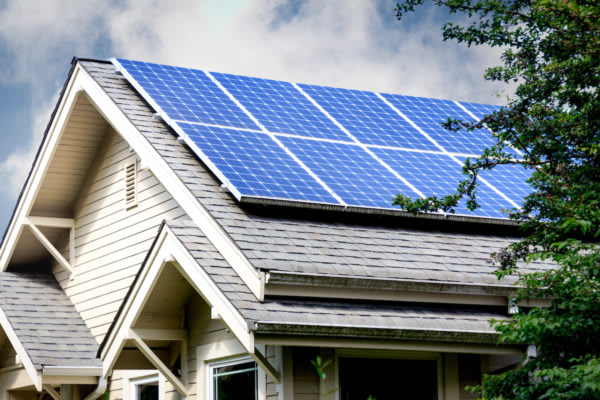 UPGRADED INSULATION
Increasing the amount and R-value of insulation is a cost-effective way to save energy and reduce heating and cooling bills, which account for at least half of the energy used in the home. Among the most effective insulation materials are cellulose insulation and spray foam insulation. In addition, attention during the framing stage to sealing seams, caulking cracks, and other measures to make a structure "tight" will augment these energy savings.
ENERGY EFFICIENT WINDOWS
Low-E windows (which include a glazing to reduce heat flow), gas filler between layers, and composite framing materials can be highly energy-efficient choices for a new or existing home. These advanced technologies help keep heat inside in the winter and outside in the summer. For maximum energy performance, consider using different types of glazing for windows with different building orientations.
PLUMBING ADVANCES
Tankless water heaters provide hot water on demand at a preset temperature rather than storing it. Another alternative: solar water heaters, which can reduce water heating costs by up to 80 percent per year. Low-flush toilets are an improvement over first-generation models, with redesigned bowls and tanks that use less water but function more efficiently.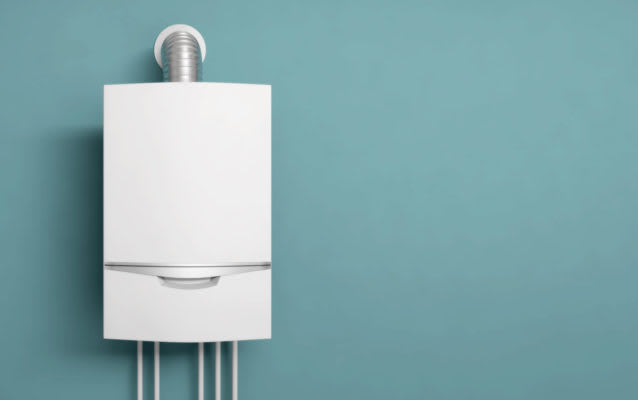 RENEWABLE MATERIALS
A major component of green building is the use of sustainable building materials that have a useful life that exceeds the time it takes nature to replace them. Recycled, reused, and renewable materials are also a key focus. Examples include: recycled plastic lumber and wood composites, which reduce reliance on chemically treated lumber and hardwood; factory-built components including trusses and pre-hung doors, which allow more efficient use of raw materials; and eco-friendly flooring choices such as bamboo, cork, and eucalyptus, which are sustainable alternatives to slower growing hardwoods. Consider, too, Energy Star-rated appliances, which use ten to 50% less energy and water than standard models. On average, Energy Star refrigerators, dishwashers, and washing machines are reported to save 30% over their traditional counterparts.
SEALED CRAWL SPACE
Foundations should be as well insulated as the living space for efficient home energy use. Green designs feature insulated, sealed crawl spaces which both lower heating and cooling bills and improve the air quality of the home by preventing mold and allergens from concentrating in the heating and cooling system.
NATIVE PLANTINGS
Greening extends to the outdoors, too. Use native plants when possible: They've adapted over time to the local environment and use less water, fertilizer, and herbicides. And keep those trees: Tree preservation reduces landscaping and future energy costs and helps provide winter wind breaks and summer shade. Not only will trees cushion your utility bill, but they'll improve the air around your home: One tree can filter 60 pounds of pollutants from the air each year.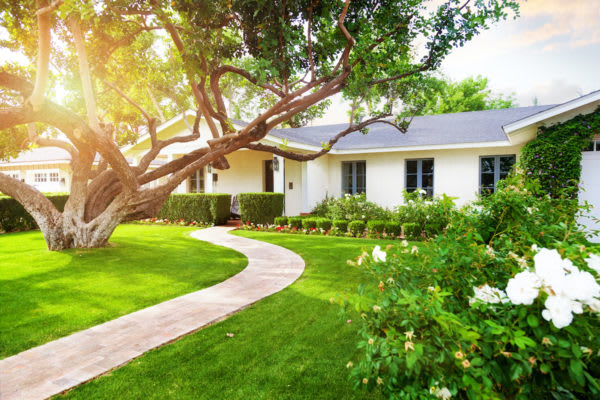 These are just a subset of green building possibilities, which continue to expand with advances in technology and building techniques. Lower energy and water bills, reduced greenhouse gas emissions, and less exposure to mold, mildew, and other indoor toxins are compelling consumers to think green. From small steps to large, the options are plentiful and the building horizon exciting.
Wendy Tanson is a Broker with Nest Realty Raleigh-Durham-Chapel Hill. To learn more about Wendy, visit her agent page.