We love supporting neighborhood businesses and getting to know the awesome people behind them! This week, we're sharing eight more local treasures from around our Nest Realty locations:

BEGUILING BAGS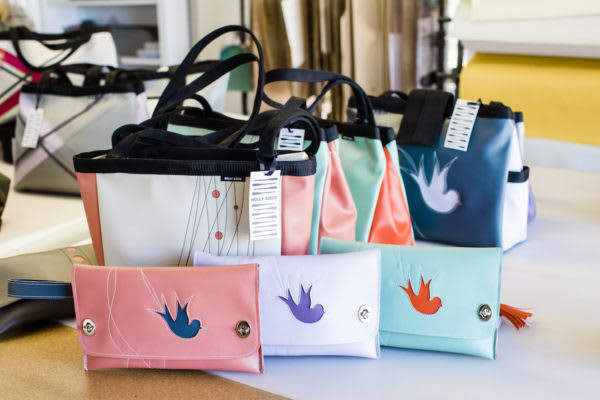 Collectors beware! When you get your first bag, you'll want them all. These handmade bags, from , combine durable materials with adorable, stylish designs—we love the birds, obvi! You can even mix and match styles, patterns, and colors to design your own enviable custom pieces. The petite storefront and online store carry everything from wallets to purses to diaper bags. The bags are timeless, trendy, and basically indestructible…perfect for everyday use.

JUST PERFECT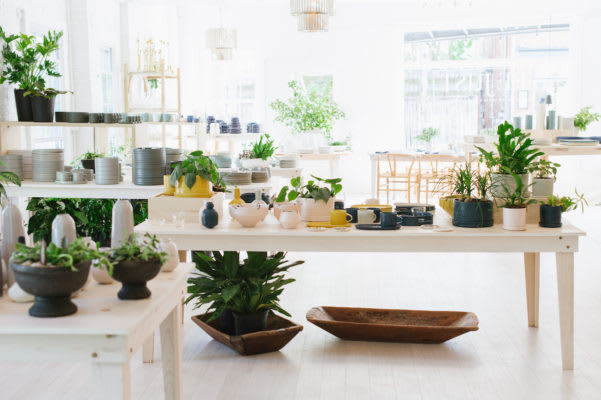 Looking for the perfect way to elevate your home decor game? in , has everything you could possibly need for feathering your nest, from soothing succulents to the cutest bowls and dishes. Their selection of bar tools would wow the most discerning mixologist—we especially love the copper keg growlers, excellent for enjoying draft beer in the comfort of your own home. Whether you're decorating from scratch or upgrading your style, you'll find something delightful here.

FUNKY FAB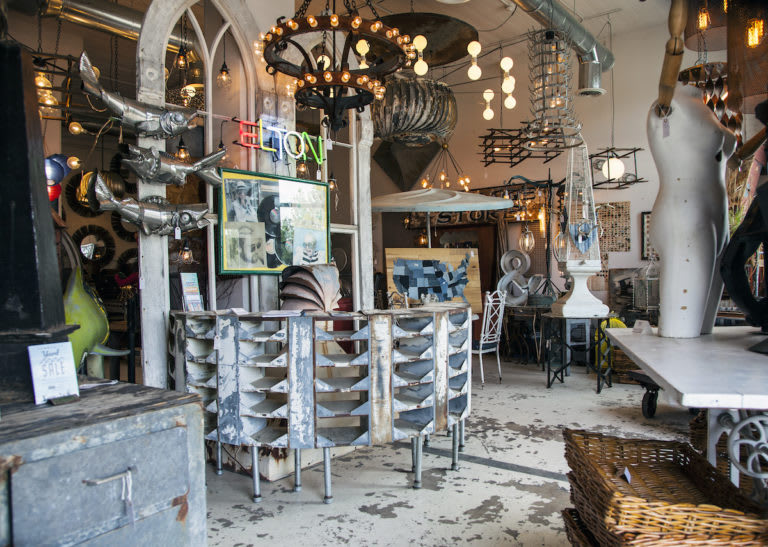 Quirky, custom, just downright cool…that's . Featuring bespoke lighting, antiques, and curiosities, this place in , is a one-stop shop for all your funky decorating desires. Looking for inspiration for your space, or shopping for that guy or gal who already has it all? Robert and Rebecca, the couple behind Splurge, curate unique vintage and global pieces ranging from retro sputnik fixtures to "nests" made from wood branches. Decorate our houses, please?

LIVE LOCAL
Local, sustainable, authentic—these are just a few words to describe the incredible in . Vendors and shoppers congregate downtown to enjoy each other's company and support the efforts of the area's farmers and artisans. You can find the freshest seasonal flowers, fruit, and vegetables, sample handcrafted crepes and bagels, vibe to live music, and mingle with the people who sustain this community every Saturday morning and most Wednesday afternoons year round.

ECLECTIC EMPORIUM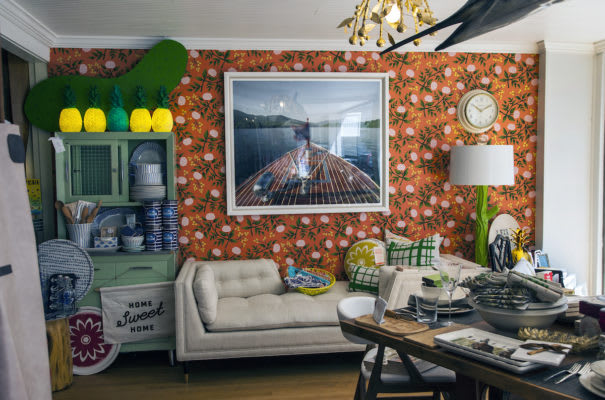 Where do you go when you need to find that perfect stocking stuffer? What if you're on the hunt for fresh wallpaper? How about unique stationery? You can find all this and more at . This , boutique embraces a cheeky approach to home decor, showcasing everything from delicious scented candles and adorable greeting cards to vintage inspired furniture pieces. Head in to browse and you may find something you didn't even know you needed!

OOH LA LA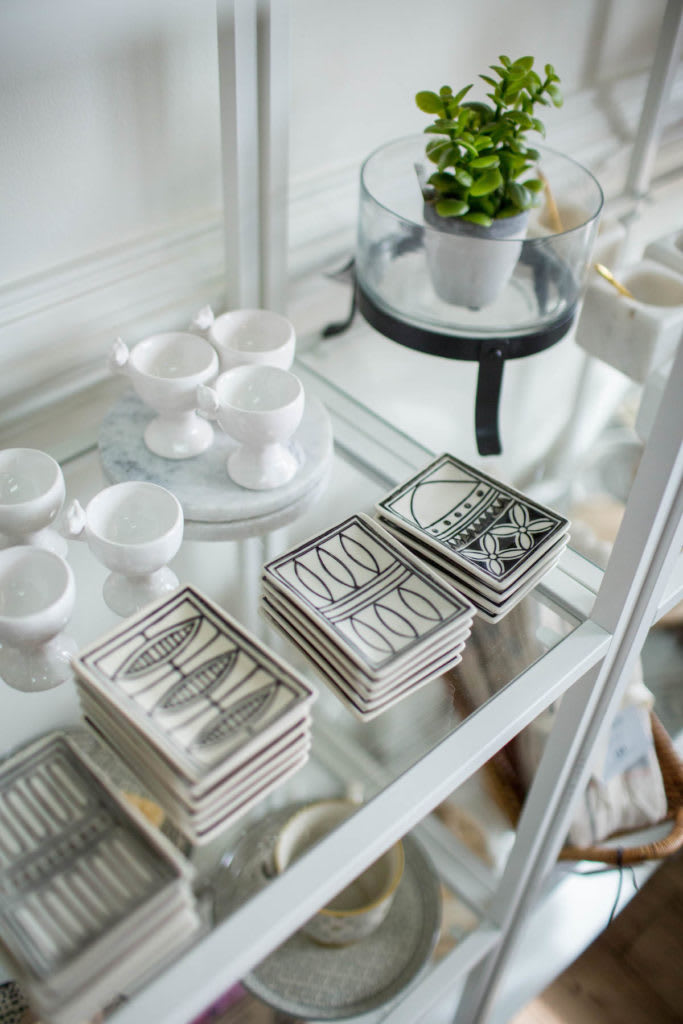 Looking for special, unique gifts and decor? Not looking to spend an arm and a leg? You're in luck at , where the team works to curate tempting items at all price points. Wander through the flagship store in , or shop the collection online to find everything from vintage and European-inspired garments and jewelry to fun cocktail mixes, luxurious towels, planters, and more. We adore the ceramic bird egg cups and flamingo cooler.

NUTRITIOUS + DELICIOUS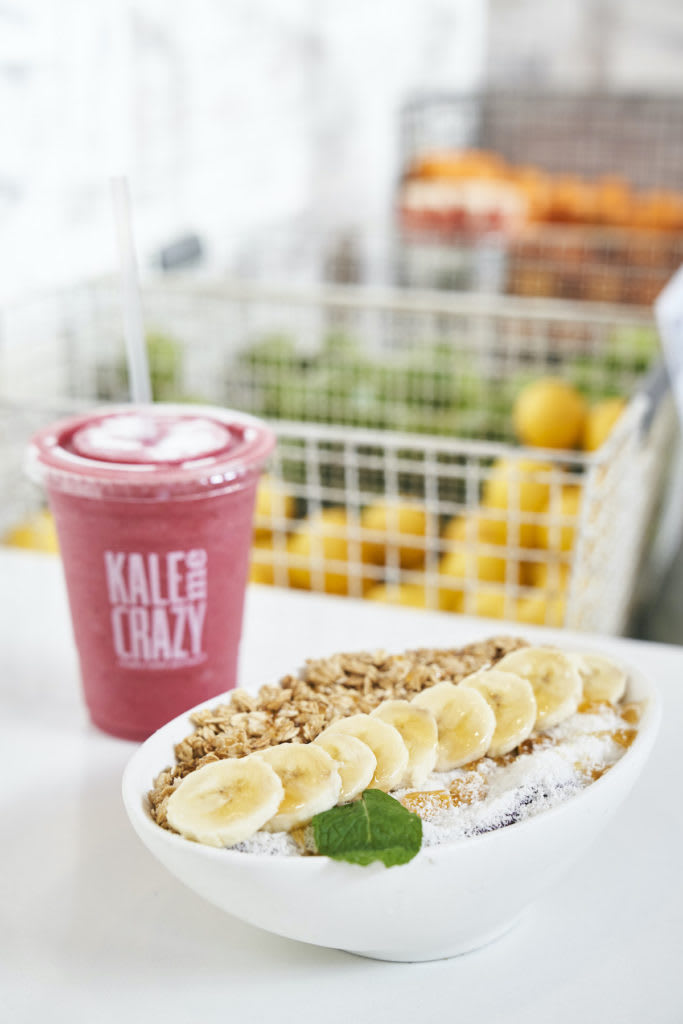 Calling all kale heads! is a superfood cafe that is sure to delight. We recommend the avocado toast, acai bowl, and pink splash beet smoothie—insanely good. It's not just fruit and veg, either. Kale Me Crazy in Midtown , has something for everyone, from hardcore health enthusiasts to casual carnivores and sometime smoothie sippers. Just knowing that scrumptious cold-pressed juice cleanse packages are available for anyone who needs a detox makes us feel healthier already.

GREATER GRINDS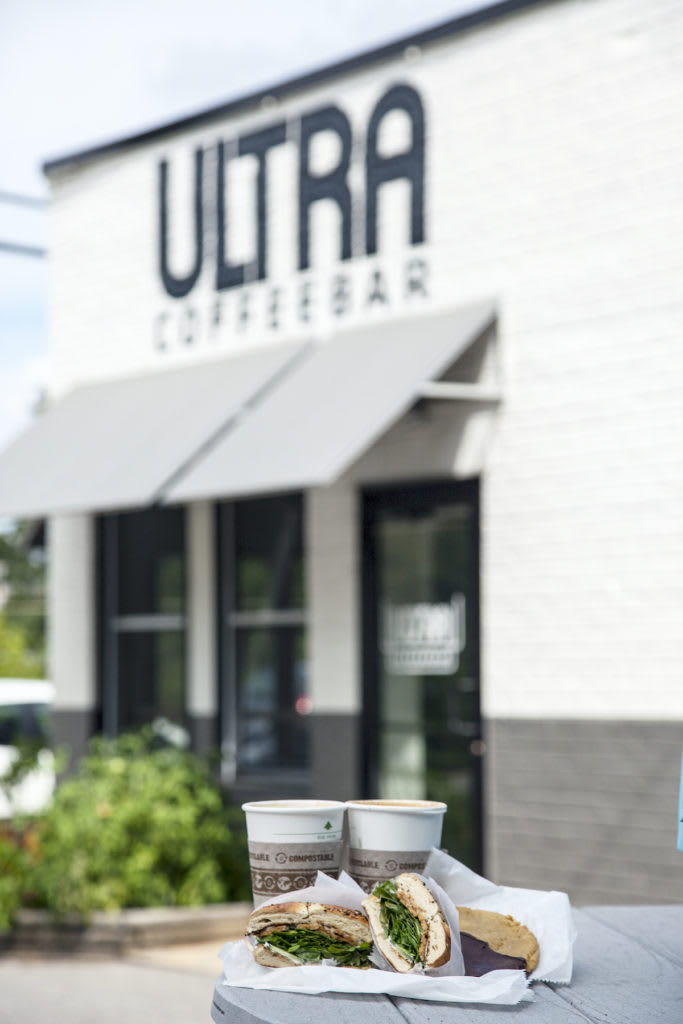 is a beautiful and delicious coffee shop in the River Arts District of , that lives up to its name, going beyond the ordinary expectations of a coffee shop to bring Asheville the finest drinks, breakfast, and lunch. The sweets are to die for (who doesn't love a good black and white cookie?), and there are even plenty of tasty vegan options (our fave is the vegan rad—tempeh bacon, arugula, vegan cream cheese). Stop in and indulge.

Photography by Aaron H. Bible, Aaron Coury, Tom Daly, Susan Kalergis, Jennifer Morgan, and Matt Ray

Have a local spot that you love? We'd love to hear about it! Check out and come back next week when we share eight more delicious destinations! #NestLocalLove

We shared this story with you in our Fall/Winter 2019 Issue of . To view the full issue, .