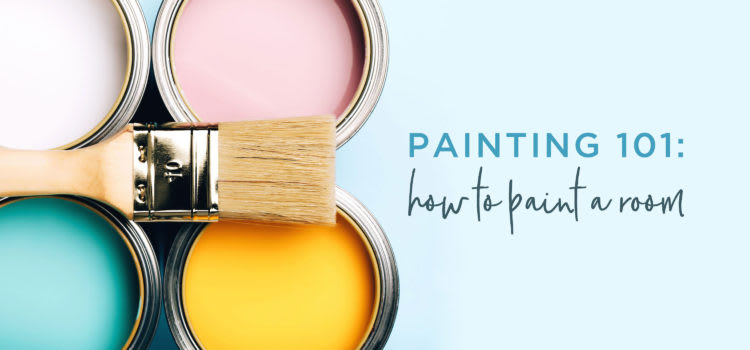 ​​​​​​​Painting a room can feel like a daunting task, especially to a novice. Nest is here to help! Below are some tried and true methods to ensure a stress-free and streamlined painting experience.

FIRST THINGS FIRST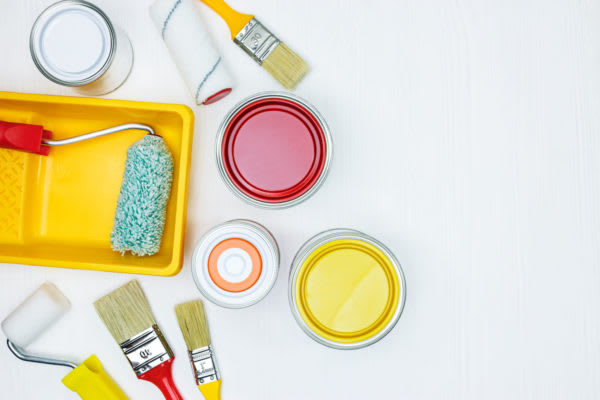 ​​​​​​​Save yourself multiple trips to the hardware store and show up with this list of essentials in hand:

• Paint
2 ½ inch angled sash paint brush for cutting-in
1 ½ inch angled sash paint brush for cutting-in tight spaces
Paint roller frame
Paint roller covers
Paint roller extension pole
Paint tray
Disposable paint tray linersDisposable paint tray liners
Drop cloths
Microfiber cloths
Painter's tape
Ladder and/or step stool
Wooden paint stir stick (free when you purchase paint)
Paint can opener (free when you purchase paint)
Measuring tape
Mask or Respirator
Protective Glasses
You probably have some of this stuff lying around already

​​​​​​​HOW TO CHOOSE A COLOR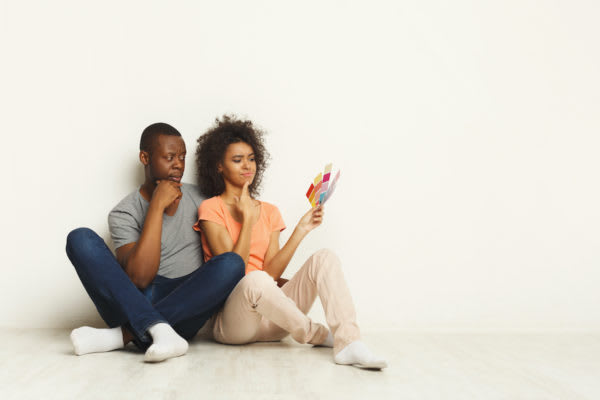 ​​​​​​​Decide what color is best by evaluating your space. What is its primary function? How will it be furnished? How much natural light does it receive? Consulting a can also help when considering how your chosen color will work alongside the room's decor. Virtual tools like allow you to see your room in multiple shades without spending money on countless paint samples.

Once you've narrowed it down to one or two contenders, we highly recommend paint sampling! Apply small sections of paint at various points around the room. Make sure to observe how the color shifts throughout the day, especially in low light areas. With the rainbow at your fingertips, committing to one color is hard—remember to trust your gut.

TO PRIME OR NOT TO PRIME

Prime when:
The surface of the wall is porous. This includes drywall, skim-coated drywall, wood, and brick.
The wall has a glossy finish. A glossy finish does not hold paint well.
The surface of the wall is stained.
You are transitioning from dark paint to light paint. In this case, apply two layers of white primer.

Skip when:
The surface is clean and non-porous
The current surface is the same color as the new paint
TRIMMING: PAINTER'S TAPE VS. CUTTING-IN


​​​​​​​For most of us amateur painters, we often choose to use painter's tape when painting along baseboards, trim, the ceiling line, and other edges. This method provides a protective border and clean edge. However, applying painter's tape costs time and money. It's not foolproof either, since paint can bleed occasionally underneath the line of tape. The risk of bleed-through increases when applying tape to textured surfaces.

​​​​​​​Cutting-in can be a budget and time friendly alternative if you've got steady hands. Using an angled brush, paint freehand by tightly following the edge. Mistakes happen, but don't let fear stop you from trying this method. Keep a damp microfiber cloth on hand while cutting-in to quickly wipe away slip ups before the paint dries.

​​​​​​​CHOOSING A FINISH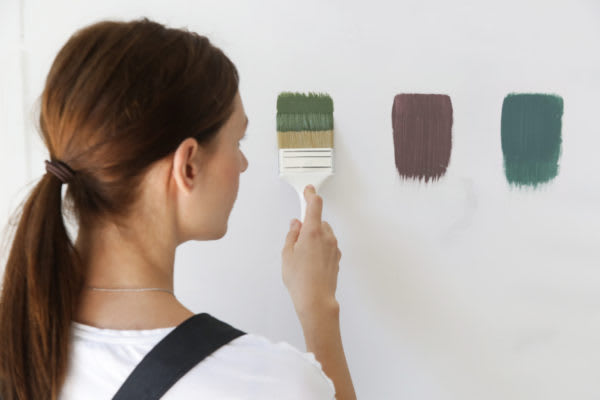 ​​​​​​​Each paint finish has different characteristics. Choose a finish whose personality corresponds with your space.

Types of finish include:
High gloss
Semi Gloss
Satin
Eggshell
Flat
High gloss and semi-gloss are very shiny, resulting in a highly durable and easy to clean surface. They're ideal for high traffic areas like kitchens, hallways, and bathrooms, as well as doors and trim. A satin finish is less glossy, easily cleaned, and durable. Eggshell is moderately durable with a low level of sheen. Its smooth and elegant finish is perfect for dining rooms and living rooms. The matte surface of a flat finish hides imperfections. Because it is difficult to clean, a flat finish is best suited to low traffic areas like the bedroom.

​​​​​​​TIPS AND TRICKS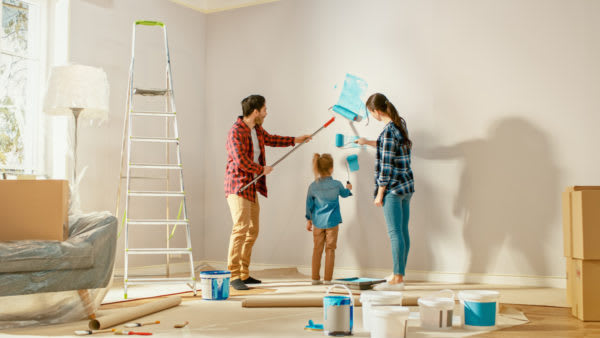 Use a to calculate how much paint you'll need to buy.
Use spackle and sandpaper to smooth over any holes in the wall before painting. If you do apply spackle, you'll need to prime before you paint.
Customize the paint roller according to the room. Use a thick roller cover for rough surfaces and a thin roller cover for smooth surfaces. When painting a large space, use a wide paint roller.
Keep the room well ventilated with open windows and fans. Use a mask or respirator to protect yourself from paint fumes. Even the no VOC paints do have an odor. Be sure to use protective glasses if you are painting a ceiling, as some splatter is inevitable.
Turn a chore into a good time by jamming to your favorite music or listening to a podcast while you paint.

Don't forget to share your fresh paint job with us on social media when you're done! #SOnesty