There are a myriad of action items you can accomplish to add value to your home before your listing goes live. These are generally important items that should be done even before photographs for the listing are taken.
Below we've outlined some of the most common ways to maximize the impact of your upcoming listing.
FIRST THINGS FIRST
You've locked in your trusted agent, and narrowed in on the best possible list price. But actually getting your home ready for sale can be daunting. We're here to help.
To get your home listing-ready, you'll first need to get it photo-ready, which means tackling that to-do list that you've been putting off. Those pesky home maintenance items are easy to forget about, but actually make a huge difference to potential buyers.
You want your home to show as well as it possibly can, and to look as good as it possibly can in photos. The quality and presentation of your professionally photographed listing have become even more important in recent years, as buyers do more research and home shopping online before ever making a showing appointment. Real estate photos have become akin to social media—your photos have to make a strong first impression, and they have to stand out amongst the quagmire of listings on various platforms.
SO HOW DO YOU GET THERE?
You and your Nest agent are a team, working to get you top dollar for you home. So while your agent is busy making the marketing magic happen behind the scenes, you can get started on your home work checklist.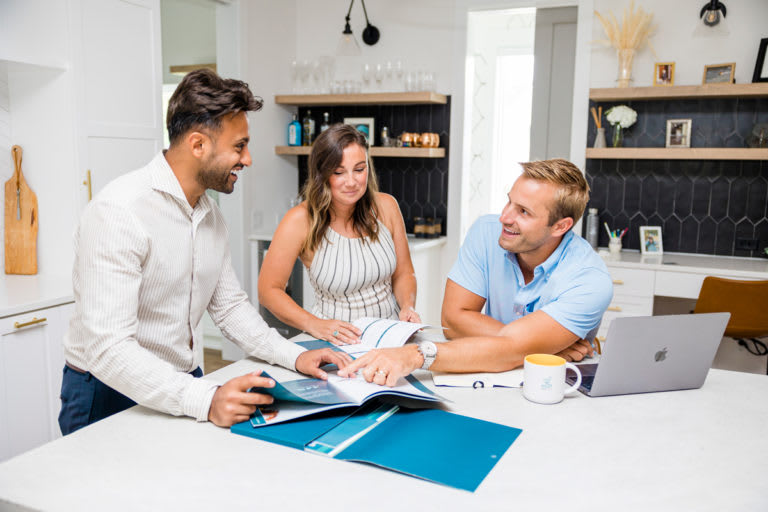 As you work through these items, keep in mind that first impressions are paramount, and putting in the time up front will pay off in the end. You want visitors (ie. potential buyers and other agents) to your home to immediately get the impression that it has been well taken care of.
Just like buying a used vehicle, our perception of value, and of something being maintained, is impressed upon us immediately by its physical condition, cleanliness, parts in working order, paint job, etc. "No dirt and moths in the window sills? Oh, they obviously cared about maintaining the home and its moving parts."
Here are some of the most important tips and ideas for getting your home ready to list:
ON THE OUTSIDE
Stand out on the street and take a critical overview of your home and yard. Spending $500-$1,000 now could quickly translate into $5,000 or more when it comes to your list price or final sale price.
First focus on the obvious yard and landscaping. Rake and sweep all paths, trim hedges and bushes, bag and dispose of the leaves and yard waste. Edging around the driveway, cleaning up unsightly oil drips, sweeping it clean of debris…everything you can do to make it a welcoming and well-maintained entryway into the home.
That pile of old fencing you were going to one day use to build a chicken coop? Yeah, that has to go. Store all your outdoor tools and mowers neatly in a shed or garage. Maybe the snowmobile needs a new cover.
Move flammables away from the house, and dispose of any old oils and paints properly, even if it means an extra trip to the dump or county landfill.
While you're out, stop by a local landscaping yard and pick up some bags or a truck bed full of mulch. Spread the mulch neatly around existing landscaping, hide those bare spots, and rake it in a tidy manner. You'll be amazed at the fresh look and curb appeal this small effort creates—and it will translate beautifully in the photos.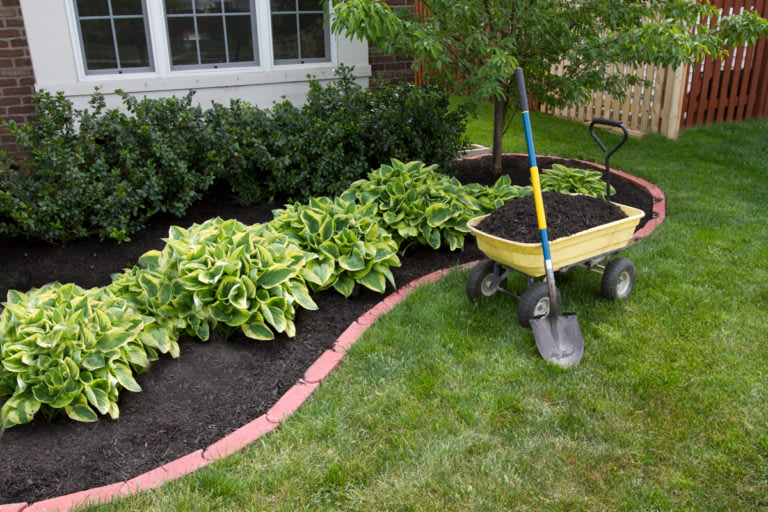 When the sun begins to set, assess your outdoor lighting. How about those old solar driveway lights that don't match and haven't worked in years, the ones that were there when you bought the house? Trash those. Replace them with a beautiful string of cafe lights stretching down your driveway, lighting the way for potential buyers and creating a modern, safe, and welcoming appeal.
If you have one functioning garage sconce and one broken one, you know what we're going to say here. Repair and replace sconces (and especially light bulbs) on all exterior light fixtures. If you've been putting off repairing that rear entry security light because you never use that door, now is the time. When buyers walk up to your front door, you want it to be a lovely, seamless experience, not a guessing game of where to step or which lights work. If your porch lights burn brightly and are clear of bugs and cobwebs, your buyers immediately see dollar signs—dollars they do not have to spend after move in.
Repair or replace any other odd yard items such as compost piles, animal pens, or anything else that is unsightly or dangerous. These items are simply viewed as trash that will have to be dealt with by any serious buyers. To be blunt, don't try to sell them trash: help them overcome these potential obstacles to maximize your final sales price. Ladders and other outdoor tools need to be tidy and neatly stored out of the way, perhaps under a porch or hung up on the side of the house. Spending $50 on racks for hoses and ladders could add up to thousands when it comes to your asking price.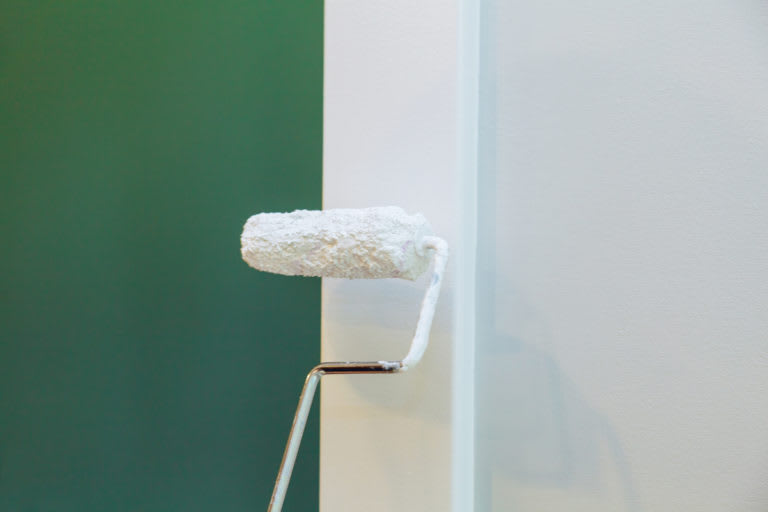 Even if you decide with your trusted team not to paint the entire home exterior, a fresh coat around trim and touch ups on doors and windows will go a very long way. Ensure that all screens are repaired and that doors open, shut, and lock without issue. Yes, you might have to have a handyman come out and perform some of these tasks, but again, worth it.
Based on our experience, you will also probably need to ensure that all windows open, close, and lock. Of course buyers understand that this may not always be possible on older homes, but do the best you can. Have your handyman tighten and secure any loose handrails, railings, missing spindles, and other exterior finishes that could be viewed as a safety issue or deferred maintenance. The last thing you want is someone walking up the house and grabbing onto a handrail that feels like it's going to come off in your hand.
Lastly, a clean and well organized garage or shed will allow people to visualize their own tools, totes, bikes, maybe even their own car parked in that well-organized and spacious garage. Maybe it's the wood shop they always wanted, or an extra freezer for their growing family that you are making room for. Just like when it comes to the interior of the home, potential buyers want to visualize their belongings and ultimately their new life when first laying eyes on your home.
ON THE INSIDE
Whether you and your agent hire a professional stager, or tackle the task yourself, you'll want to declutter and beautify your home in a way that will give the best first impression to any potential buyers.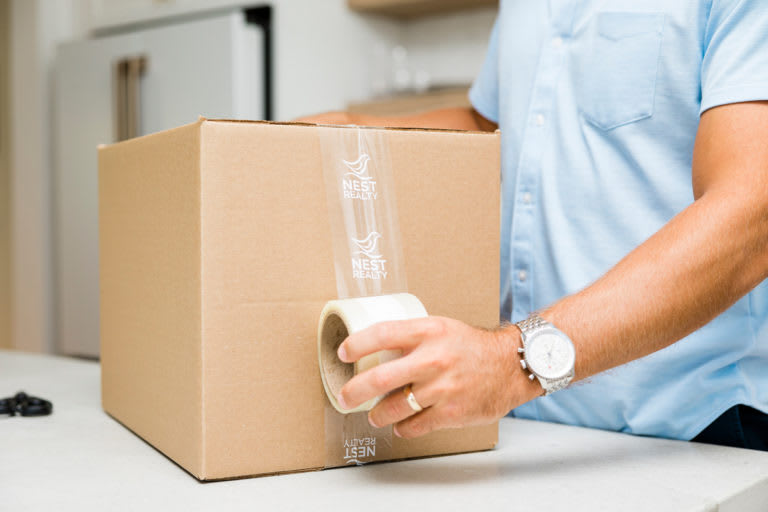 You may need to rent a storage unit, as you will need to "depersonalize" your home. Closets should be uncrowded, well organized, shoes stored properly, items picked up off the floor. In addition to decluttering and depersonalizing, many experts also recommend a deep clean. Spending the money on a cleaning service, just like those exterior sconces, will be money well spent when it comes to showings. A clean oven, no dust bunnies in corners, no grime on top of the refrigerator…all of these details show a home that has been well cared for, not just well loved.
In most cases, you'll want all appliances to be clean and in working order, or be prepared to make concessions for these items if they need to be replaced. But if you can, make all repairs including running toilets, weather stripping, light fixtures, creaking doors, and other maintenance issues that are easy to overlook on a daily basis. That back screen door that you have to lift up and open with two hands may not have bothered you for the last five years, but it will be a problem for someone who has never been in your home before and expects things to work. An asking price on the high end of comps will be a lot easier to swallow if the house needs zero work to move in.
Replace any mismatched locks and have extra keys made. Locate all garage door openers and other electronics for the home (and their owner manuals) and have them in a folder by the front door.
Spackle holes in the walls from artwork, and also any cracks in plaster and tile that you can reasonably do yourself or with a little bit of professional assistance. Plumbing issues such as leaking faucets or dripping traps under the sink may also require professional help. But trust us, potential buyers are going to look in the cabinets under the sink. Make sure it is clean and tidy and hazardous chemicals and cleaning supplies are labeled and well organized. No mystery bottles.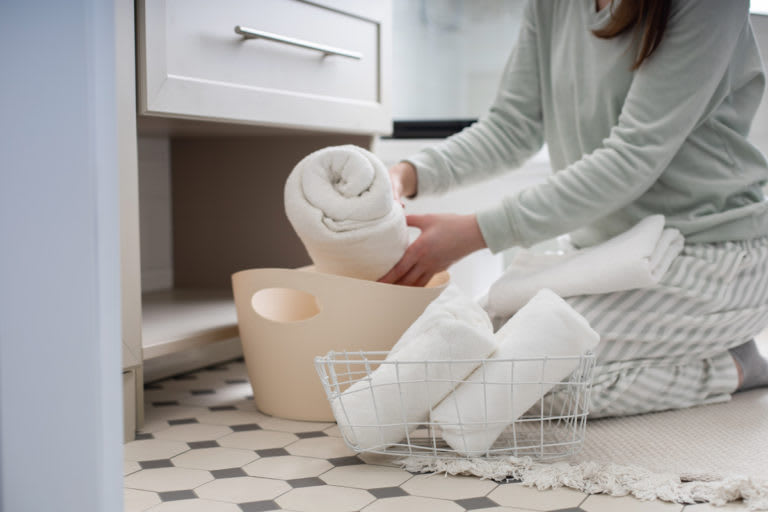 This is also where interior paint comes in. The old mantra that a fresh coat of paint will fix anything definitely holds true here—especially if there's any history of smoking in the home or rooms where children have drawn on the walls. Even those adorable height marks on the wall from watching your kids grow up…take a photo, raise a glass, and get out the paint brushes. You will typically see neutral colors recommended for interior rooms and hallways.
All of these rules hold true for the basement and crawl space as well. This is where an off site storage unit comes in; you'll want to make empty space in the storage areas of the home so that potential buyers can get a feel for the amount of storage potential the home holds.
If boxes, treadmills, old mattresses, and children's toys crowd the basement, people may not be able to access water heaters, closets, or other key selling points to your home.
Once your home is decluttered and cleaned, and your once-overwhelming to do list is whittled down to nothing, your agent's photographer can come in do their job.
Congrats: it's finally time to take a breath and relish in a listing price you only dreamed possible until you put in some of that free, much-needed, elbow grease!